blog

Back
Active Outdoor Fun in Regina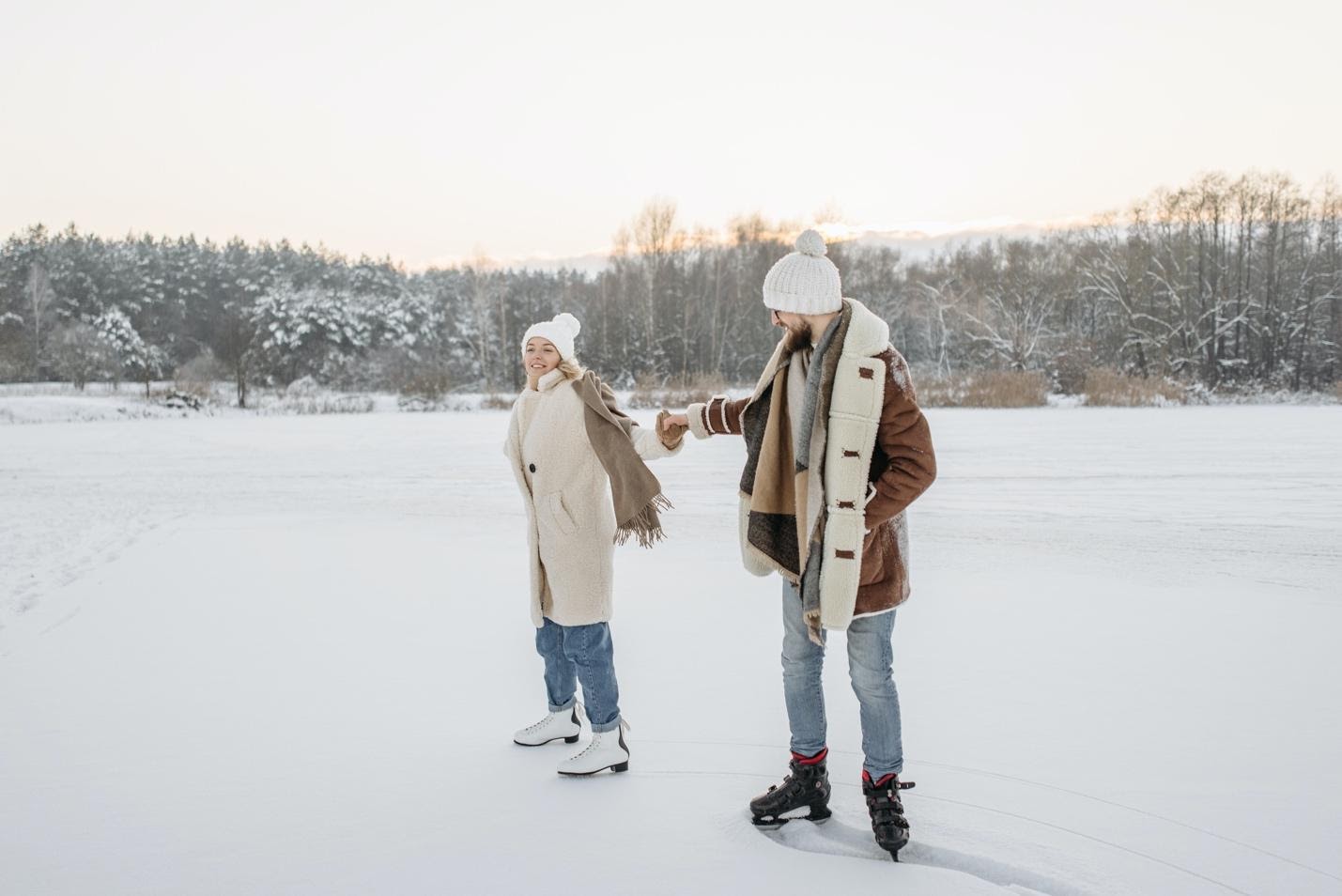 Image by: Pavel Danilyuk
Looking to spend your vacation within Canada this winter? Bring your family or surprise your significant other with a trip to Regina, Canada. Experience over 13 km of cross-country ski trails, try fat-tire biking or go skating and more in the perfect wintery backdrop. With so many covid-friendly outdoor activities available, you can truly make the most of winter this year.
Hit the (Cross-Country) Trail!
If you're looking to get some cardio in, strap on some cross-country skis and enjoy one of the many groomed trails across the city. This popular winter activity allows you to get your heart rate up while still being low impact on your joints. Some popular trails within the city include the White Butte Trails, Douglas Park, Kinsmen Park and the Les Sherman Park Trails. For information trail conditions, visit the Regina Ski Club.
Go Fat-Tire Biking
One of the season's most popular activities includes fat-tire biking. Cover some terrain and enjoy the parks and trails in the city on bike! These bikes offer excellent traction on snow, ice and salt due to their wider tires. You'll be able to tour the city like no other with this family-favourite activity.
Take a Trip
If you're looking for a day-trip getaway, drive outside the city and explore Echo Valley Provincial Park. Located just 50 minutes from our hotel, you'll make the most of your day outdoors while gaining access to cross-country ski trails, snowshoeing and even geocaching. As part of the province's initiative to encourage safe winter activities during the pandemic, Echo Valley Provincial Park is offering Skate the Park – a winding trail even bigger than in previous years!
It's easier than ever to spend some time outdoors enjoying the sights in our many conservation areas and parks. If you're looking for an affordable and relaxing way to spend your vacation this year, book your stay with us and enjoy the convenience of our hotel's airport location. With our enhanced safety and sanitation measures, we'll make sure your stay with us is safe and truly carefree.

Back
Recent Posts
With many Canadians staying at home this year, there is no time like the present to shake things up and get active this winter.  These safe outdoor activities will have you break out of your pandemic blues and energize your winter.

Prev Post
Next Post