blog

Back
Safe Activities to Enjoy in Regina in 2021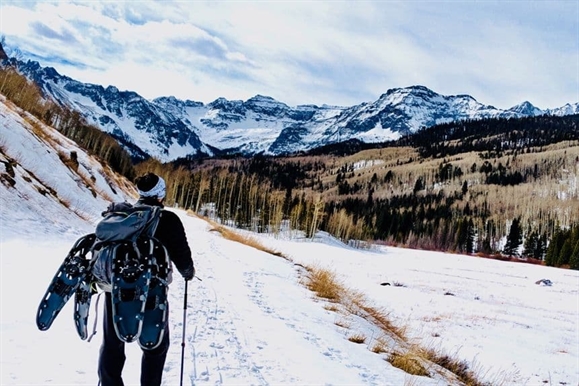 Photo by: SivaSankara Reddy Bommireddy
With many Canadians staying at home this year, there is no time like the present to shake things up and get active this winter. These safe outdoor activities will have you break out of your pandemic blues and energize your winter. Perfect to enjoy solo or with your family, you'll be ranting to your friends about these experiences when you come back home!
SNOWSHOEING AT BUTTE TRAILS
Looking for a fun new winter activity this season? The White Butte Trails are a perfect location to explore on snowshoes. Conveniently located just outside of Regina, these trails offer a stunning backdrop to your workout and will motivate you to get outdoors to enjoy some fresh air. Pack a lunch and a hot beverage in a thermos and you'll be set for a day in the woods.
VISIT THE BUFFALO POUND
Buffalo Pound Provincial Park is a little-known gem in Saskatchewan and offers a blend of nature and recreational opportunities for everyone to enjoy. It offers many year-long activities such as mountain biking and walking/running trails, while seasonal activities include skiing, snowshoeing, and ice-fishing. A favourite among adults and kids alike is the chance to visit the bison herd. Snap some pictures of these beautiful animals in their natural habitat.
EMBARK ON THE RUN CHALLENGE
In an effort to keep locals active and healthy, Run Regina is a not-for-profit organization that aims to engage the community in running and walking challenges and promotes physical and mental wellbeing. Their "Winter Warrior" initiative runs until March 31st of this year and features daily, weekly and monthly goals for its participants. Beginning in April and running until the end of May, the "Marathon to Marathon" challenge commences with a total distance to complete of 266 km. For more information, visit https://runregina.ca/challenge-series.
Getting out of your comfort zone and trying new activities will be the highlight of your winter and spring season this year. With so many trails and conservation areas to explore, Regina is the perfect city to enjoy an all-Canadian getaway. We would love to have you stay with us at the Days Inn Regina Airport West. Our hotel is conveniently located near the airport, with a free shuttle to welcome you after your flight! Book your stay with us and discover Regina.

Back
Recent Posts
Next Post