blog

Back
FALL IS HERE AND THERE ARE STILL LOTS OF FUN THINGS TO DO OUTSIDE
If you are finding yourself in Regina this fall and are wondering what to do, don't worry, there are tons of fun things to do. Highly recommended is the OUTDOOR SAUNA EXPERIENCE AT ECHO VALLEY PROVINCIAL PARK! Take a self-guided 75 minute sauna experience in a WOOD-BURNING BARREL! You will receive instructions on what to bring and how to check-in at the park. It is recommended that you enjoy 10-20 minutes in the hot room followed by a cooling off and rest period, then repeat for the duration of your session. You can book online at the OUTDOOR SAUNA EXPERIENCE AT ECHO VALLEY PROVINCIAL PARK site. Cost is $45 per person. What a wonderful fall treat for mind, body and soul! The sauna looks very relaxing and comfy. Enjoy.
If you are travelling with children this October in Regina and would like to do something HALLOWEEN'ISH, travel to PAINTBALL PARADISE in Prince Albert which is 23 km's straight north of Regina off on Highway 6. The kids and maybe you too, the parents, will have a devillishy fun time! Here you will find PUMPKIN CHUNKIN where one can shoot a mini-pumpkin from a giant slingshot, play outdoor laser tag in the park area, visit the haunted house, and attend the pumpkin music festival. Make sure you take everyone in your group to the fantastic farm-themed maze at Paintball Paradise. Everyone will have to put on their thinking hats once inside to search for clues and riddles to get OUT OF THE MAZE! Make sure you all stick together so you can all get out together. Have fun!
If you are in town on Oct. 25, go to the Regina German Club for OCTOBER MAHLZEIT. Mahlzeit means mealtime in German so be prepared to share some delicious German food with family and friends. The event runs from 5-7 pm and is open to all ages.
DAYS INN BY WYNDHAM REGINA AIRPORT WEST welcomes you and your family to visit and stay at their family-friendly hotel with amenities such as, indoor pool, complete with water slides, fitness centre and breakfast at the Daybreak Cafe. The hotel is conveniently located near the airport. Enjoy your stay.

Back
Recent Posts
TIME TO GO INDOORS AND EAT FABULOUS FOOD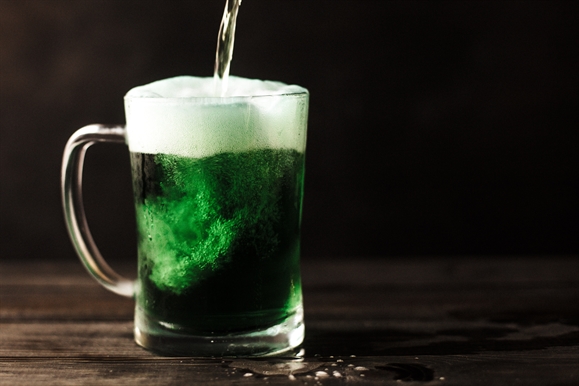 St. Patrick's Day is upon us and we can't think of any better cure for the winter blues.
Next Post