blog

Back
AFTER A GREAT DAY EXPLORING REGINA'S OUTDOORS
Regina, sometimes known as the Queen City, is the 2nd largest city in Saskatchewan and is located on Treaty 4 territory, the homeland of the Metis. It is one of Canada's fastest-growing cities due to fairly low home prices, has quiet and safe residential areas close to schools, amenities, parks and community centres. For whatever reason you are visiting Regina, be it visiting family, friends or exploring the great outdoors such as Grasslands National Park, everyone needs food and Regina does not disappoint. April and
May are just starting to warm up and after a day outdoors, it is time to go inside, get warm and EAT!
Regina is famous for its "REGINA-STYLE PIZZA'! This is no ordinary pizza--it has a thicker crust, slightly sweet tomato sauce and is piled high with layers of meat, veggies and LOTS of cheese cut into a defining square slice. If you are famished, order the ALL-DRESSED HOUSTON PIZZA--it is a pizza stacked thick with meat, mushrooms, onions, green peppers and as mentioned, tons of cheese! And to top it off...it is cooked at high heat to achieve a crispy, creme brulee-like finish. The crust is golden on the outside, chewy on the inside and a touch sweet like a bagel. Hill Avenue Houston Pizza has been making the Houston since 1970.
A local author asks in a blog "Have you ever eaten at a down-home fried chicken shack opened by a classically trained chef who's worked at THE MICHELIN-STARRED NOMA Restaurant in Copenhagen''? I think many people would say an astounding NOPE. The local chef and owner of Beaks Chicken is Paul Rogle is that chef who makes an incredible Nashville hot chicken sandwich which has dark meat, ie, thighs and drumsticks sous vide before frying which comes out juicy and perfectly tasty! Give it a try.
If you love Vietnamese food, try Quan Ngon which has exceptional, authentic food at reasonable prices in a comfortable and attractive atmosphere. They have 2 restaurants, one at 227 Victoria Ave., the other, downtown, at 1769 Hamilton St. Their signature dishes, such as, Pho Sate Beef Noodle Soup, Pho Special Beef Noodle Soup, Spicy Beef Noodle Soup and Pho Smashed Beef Noodle Soup were featured on CBC.
If you love tea and who doesn't on a cold day and heritage buildings, the GOVERNMENT HOUSE Historical Society offers a VICTORIAN TEA the first Sunday of the month from March to December. The TEA takes place in the ballroom conservatory with a beautiful overhanging chandelier and servers are dressed in era costumes. A typical tea consists of 3 sandwiches, fresh scones with preserves and a dessert along with an ENDLESS pot of speciality blended tea. Reservations are recommended and there is a cost but after or before tea, one can tour the beautiful official residence of the province's Lieutenant Governor for over a century. The Government House is a handsome Victorian architectural building with elegant interiors and takes one back in time to another living era.
Enjoy your stay in Regina for business, pleasure, visiting, exploring the great, vast outdoors and eating some fabulous food. The DAYS INN REGINA AIRPORT WEST is an affordable and relaxing way to spend your time. The hotel is conveniently located near the Regina airport and offers a complimentary shuttle service so that you will be ready to enjoy your stay in no time. Book your stay at the Days Inn Regina Airport West today and welcome to Regina.

Back
Recent Posts
St. Patrick's Day is upon us and we can't think of any better cure for the winter blues.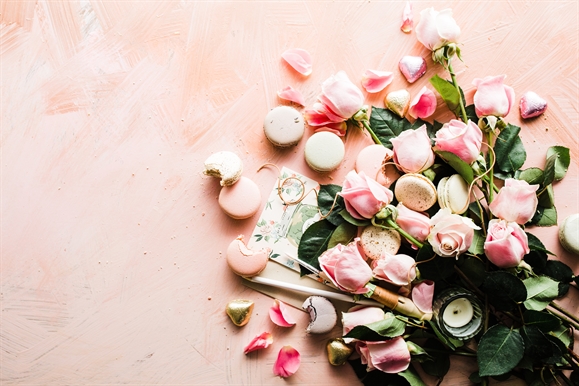 From high tea at a local cafe to spending a romantic evening ice skating, check out the top ways to spend Valentine's Day 2022 in Regina.
Next Post