blog

Back
What To Do in Regina this Halloween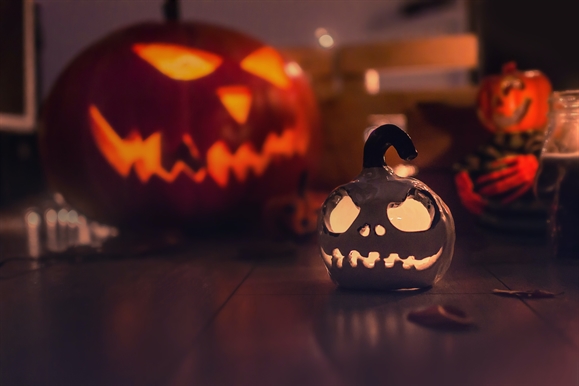 Image via Andyone
It's that time of year once again! Halloween is less than two weeks away, and with the pandemic now under control, we're pleased to announce that many of Regina's annual Halloween events are going off without a hitch. From a night time corn maze to the scariest haunted house of all, check out three ways to spend Halloween in Regina this year.
Night Mazes at Cedar Creek Gardens
Does it get any spookier than walking through a corn maze in the dark? We certainly don't think so. That's exactly what you'll get at Cedar Creek Gardens this October. For just $12, you'll get access to three night time corn mazes, as well as a complimentary glow stick. Prepare to be scared! Cedar Creek Gardens is conveniently located two minutes south of the city off of Highway #6. Walk-ins are welcome.
The Rocky Horror Show
Participate in this iconic Halloween event in Regina. The Conexus Arts Centre is pleased to host The Rocky Horror Show this Halloween. You'll have three opportunities to see the show - October 26th, 27th, and 28th. As always, audience participation and costumes are encouraged. Tickets can be purchased in advance or at the door, however, they cost $38.50 when bought online and $43.50 if bought the day-of.
Al Benesocky's Shock House
Al Benesocky's haunted houses have become synonymous with Halloween in Saskatchewan. Since their inception in 2005, they have attracted horror lovers across the province, and thankfully, they're moving forward this year. Al Benesocky's Shock House will be set up in Regina. Prepare to be petrified as you make your way through a truly scary haunted house. Tickets cost $20 (or $30 for a speed pass) and can be bought in advance. The Shock House is open Fridays to Sundays until Halloween night. Please note that this Halloween event is not recommended for children under the age of 11.
If you're going to be in Regina this Halloween, then we recommend attending any one of the events above. And if you need somewhere to stay during your visit, we'd love to have you at the Days Inn by Wyndham Regina Airport West.

Back
Recent Posts
From a German-inspired Christkindl Markt to the 8th annual Holiday Handmade Market hosted by The Wren, keep reading to discover the top Christmas markets in Regina this year.
Fall has arrived, and that means crisp weather, falling leaves, and pumpkin spice everything! Thankfully, it's not hard to get in the fall spirit here in Regina, especially with Happy Hollow Corn Maze in town.

Prev Post
Next Post