blog

Back
Cultural and Historic Delights in Regina
Itching to get away? We know this Winter has been a tough one. With warmer weather around the corner, why not explore the historic Canadian city of Regina. With its rich history and cultural landmarks, we know you'll have a blast learning about our city. We've outlined a few safe activities to enjoy in Regina.
Tour the Stone Hall Castle
Visit the Stone Hall Castle for a day located in downtown Regina. With tours reopening at the end of the month, this is an experience you won't want to miss. Travel back in time and explore the many rooms of this castle while learning about its rich history. Walk through the walls of this old-world castle and be inspired by the amazing stonework and paintings of this 10, 000 sq/ft wonder. With the safety of patrons and staff at top of mind, the castle is not yet open for tours but anticipates safely opening at the end of May 2021.
Visit the Legislative Building
If you're into architecture, spending the afternoon at this breathtaking building will be a delight! An added bonus if you like photography as there are so many cool angles to capture this historic building. Built between 1908 and 1912, this historic site has been designated a National Historic Site of Canada as well as a Provincial Heritage property. On your visit, you'll come across domes and arcs, statues, and more at the banks of the Wascana Lake.
Escape from the Heritage Farm and Village
Challenge your family to a virtual escape room this spring and summer season. Offered by the Western Development Museum, this time-sensitive challenge will put your problem-solving and teamwork skills to the test. You'll escape from the Heritage Farm and Village by solving a series of clues and puzzles. This challenge takes approximately 45 minutes to complete, but the thrill of solving these series of puzzles will last the entire day!
After a day of fun and excitement touring the sights of Regina, you'll need to give your body and mind a break. Relax and unwind in comfort at the Days Inn Regina Airport. Our attentive staff and comfortable rooms will ensure you have all the rest you need to enjoy your stay in Regina. Our affordable and spacious rooms are perfect for families and couples alike. Conveniently located near Regina Airport, we offer a complimentary shuttle service so that you'll be ready to enjoy your stay in no time! Book your stay with us at the Days Inn Regina Airport West today!

Back
Recent Posts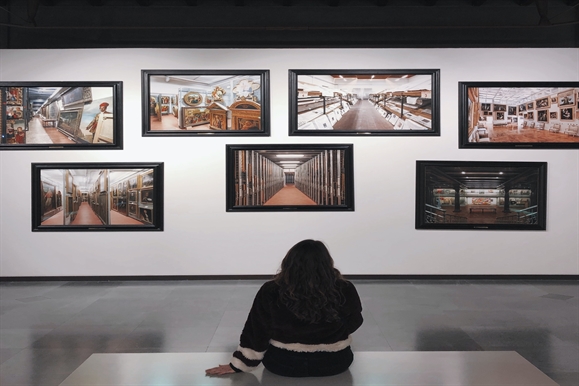 From the province's first ever Art Gallery Day to a special outdoor walk in honour of Pride Month, check out the top three events happening in Regina this June.
We think 2021 is the perfect time to grab a buddy and head on an outdoor adventure. With wide-open trails and stunning lookouts, these outdoor marvels located outside of Regina are perfect for anyone looking to infuse some fun into their routine.

Prev Post
Next Post