blog

Back
Taste the fall in Regina!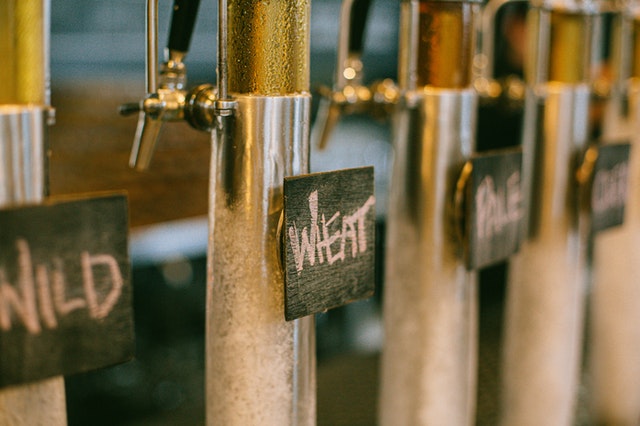 Image by Daria Shevtsova
When the weather starts to change and the leaves on all the trees turn to vibrant reds, yellows and ambers, a person starts craving the cozy… and also delicious beverages that match the incredible colours of fall!
Regina has an incredible local brewery scene, with multiple beermeisters crafting incredible ales, lagers and stouts that express the bounty of the prairies. If you're craving a memorable drink experience, then maybe it's time that you to plan a trip to Regina! And if you do, here are some of our favourite spots.
The Malty National (get it?) is a true micro-brewery. Run by a small but passionate team who love experimenting with new flavours, Malty National has a revolving set of taps with constantly changing beers – every time you visit, you'll have a different experience! But one thing that you can count on is that whatever they happen to have on offer, it's going to be good.
Malty National has a tiny tasting room with limited seating, but it's easy to stay spaced out while having an intimate tasting experience. Even better, you can play their house arcade between drinks!
One of Saskatchewan's favourite brewpubs, Bushwakker combines great beer with astoundingly good pub grub! A favourite spot for an after work appetizer, everything on the menu is good! And if you are looking for beers, there's lot to enjoy here: Bushwakker brews 12 year round beers, over 25 seasonal beers as well as the famous Blackberry Mead which is released on the first Saturday of each December. The brewery has undergone a number of expansions since 1991 to meet the growing demand. Bushwakker beers have taken home 21 national awards and three international awards.
Another favourite Regina social spot, Rebellion Brewing boasts over 18 beers with six year-round staples (including an INCREDIBLE Hazy IPA) and 13 seasonal treats, this is a true beer-lover's destination! Be sure to take a few of their colourful cans back home to enjoy Rebellion at home!
Coming to Regina? Book a safe, warm, comfortable stay at the Days Inn Regina Airport West. Conveniently located and upholding the highest standards of cleanliness and service, we want to be your home away from home for an in-province road trip!

Back
Recent Posts

Prev Post
Next Post