blog

Back
Top Outdoor Winter Activities in Regina
Image via Glenna Haug
Winter has arrived but that doesn't mean you have to stay inside - especially when there are so many fun activities to take part in outdoors. From cross-country skiing with the Regina Ski Club to sledding down French Park Hill, check out this list of the top outdoor winter activities in Regina.
Visit Wascana Park
Wascana Park in Regina is known for being a hub of activity come winter. From tobogganing, hiking, and ice skating to snowshoeing, fat biking, and Nordic skiing, there's an outdoor activity for everyone at this local park. You may even spot some wildlife along the way!
Go Tobogganing
There are plenty of spots to spend a day with your sled in Regina. The City of Regina has two officially designated toboggan hills: Mount Pleasant Toboggan Hill and Ruth M Buck Toboggan Hill, however, there are several other favourites among locals (we're looking at you, French Park Hill, which has runs for all ages).
Try Bird Watching
You may not have realized that bird watching is a year-round activity in Regina. Visit any of the popular birding areas near Regina (like Last Mountain Lake, Pelican Lake, or Old Wives Lake, to name a few), and we promise you'll be in for a treat. Don't forget to pack your binoculars!
Embark on a Cross-Country Skiing Adventure
Join the Regina Ski Club this winter and explore the hundreds of ski trails the city has to offer. The Regina Ski Club has both recreational and competitive programs for all ages. Whichever you choose, the most important thing is you'll get to explore some of the area's 35.8 kilometres of groomed Nordic ski trails.
If you're going to be in Regina this winter, then remember to take advantage of the winter weather and try any of the outdoor activities above. And if you need somewhere to stay during your trip, we'd love to host you at the Days Inn by Wyndham Regina Airport West. We combine family-friendly amenities and a warm, cozy atmosphere with a convenient location near the Regina airport.

Back
Recent Posts
From high tea at a local cafe to spending a romantic evening ice skating, check out the top ways to spend Valentine's Day 2022 in Regina.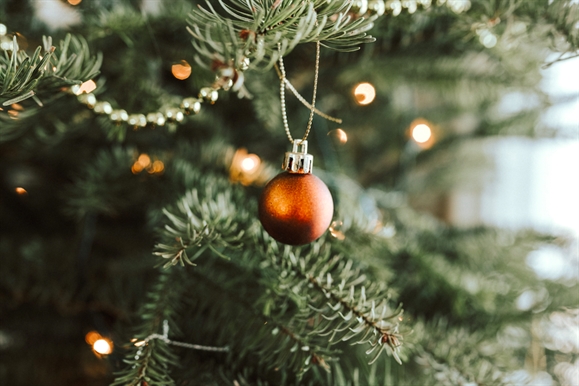 Are you looking for something festive to do this holiday season? Look no further than the Conexus Art Centre's Winter Wonderland event!

Prev Post
Next Post