blog

Back
Visit the Conexus Arts Centre's Winter Wonderland in Regina
Image via Sandra Seitamaa
Are you looking for something festive to do this holiday season? Look no further than the Conexus Art Centre's Winter Wonderland event!
In collaboration with Knight Archer Insurance, the Conexus Arts Centre on Lakeshore Drive in Regina is pleased to present its annual Winter Wonderland festival.
Like past years, the Conexus Arts Centre will be decorated with over 60 Christmas trees, each of which has been sponsored by the Centre or other organizations in the community.
Each tree has been uniquely decorated, making it the perfect spot to get some inspiration for your own holiday tree or simply marvel at the beautiful decor.
Trees will be on display all throughout the building, including on the portal areas above the doors to the main theatre.
Trees vary in size and style, with all different themes. Visitors can expect to find designs ranging from the whimsical and traditional to the exotic and vintage, but all are guaranteed to be festive!
Entry is by donation, with a suggested donation of $5 per person. Donations can be made at the door. The Conexus Arts Centre Winter Wonderland event is also accepting non-perishable food donations and toy donations for their food and toy drive, which can be dropped off at the entrance.
Winter Wonderland at the Conexus Arts Centre is taking place daily between 4:00 pm and 8:00 pm until December 22nd. Please note that there is free parking on-site.
Tours of the Winter Wonderland display are self-guided and proof of vaccination or of a negative COVID-19 test must be provided to gain entry.
Finally, in addition to taking in the magic of the 60+ trees that make up this year's event, the Conexus Arts Centre invites you to enjoy Afternoon Tea, a Champagne Tour, or Sunday Brunch this holiday season.
If you plan on visiting Regina this month, then be sure to attend this festive holiday event. And if you need somewhere to stay during your visit, we'd love to have you at the Days Inn by Wyndham Regina Airport West. We combine luxe amenities and a welcoming atmosphere with a convenient location near the airport.

Back
Recent Posts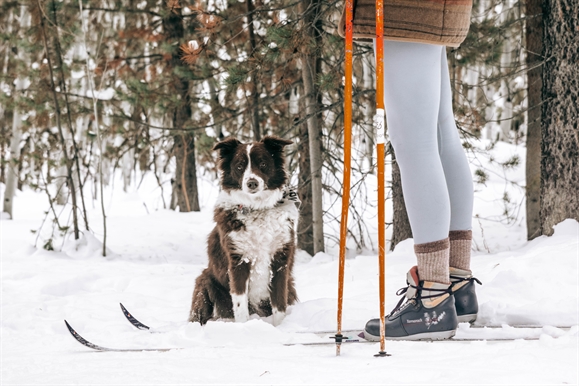 From cross-country skiing with the Regina Ski Club to sledding down French Park Hill, check out this list of the top outdoor winter activities in Regina.
From a German-inspired Christkindl Markt to the 8th annual Holiday Handmade Market hosted by The Wren, keep reading to discover the top Christmas markets in Regina this year.

Prev Post
Next Post